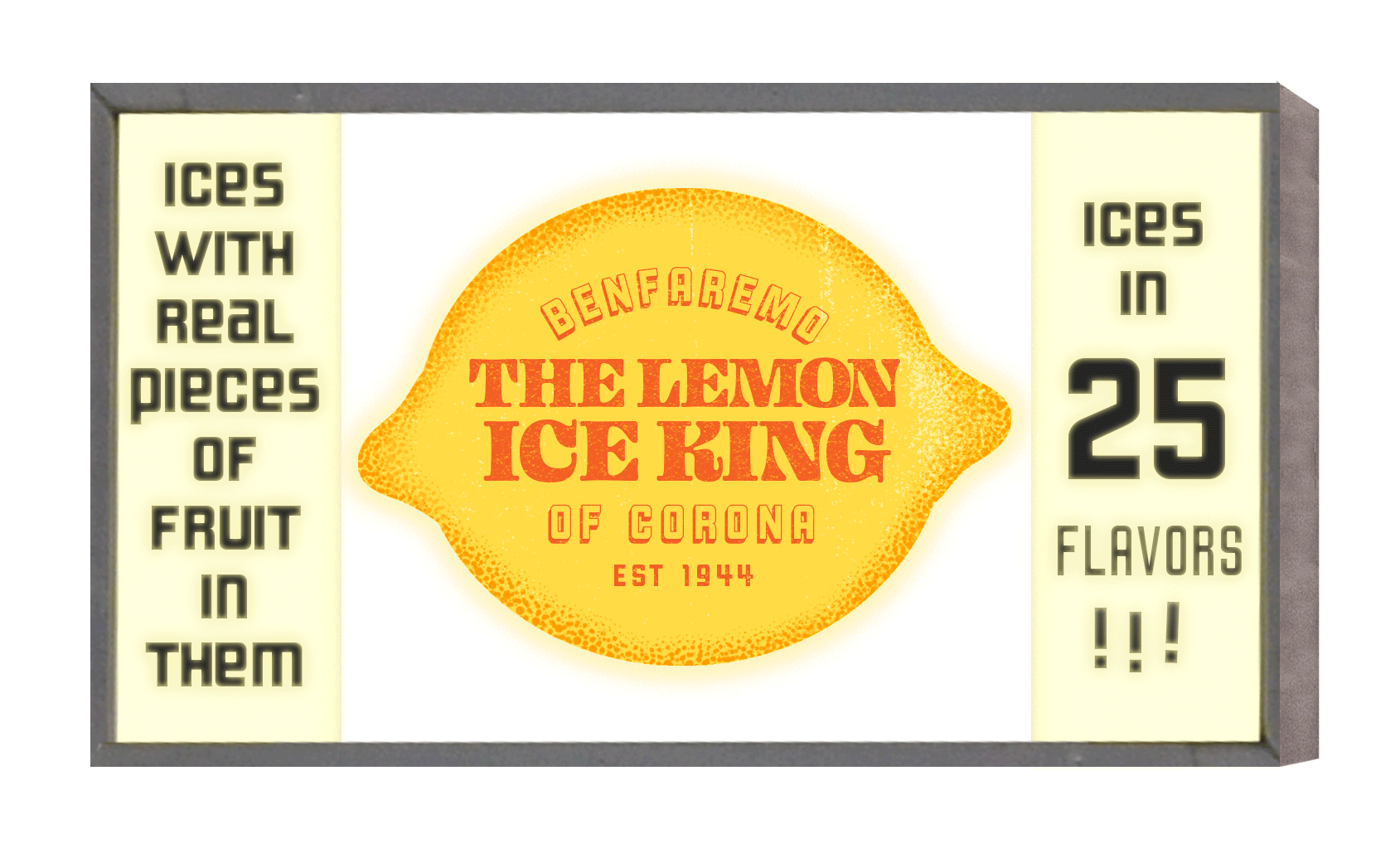 The Lemon Ice King of Corona
It all started in a NYC garage in 1944. This is where Nicola Benfaremo began selling his legendary Italian Ices to what was then a largely Italian neighborhood in Queens. In 1964, his son, Peter, partnered up with him to open a storefront, just in time for the World's Fair in Flushing Meadows Park across the street.
For decades, people have traveled the distance to taste Benfaremo's secret recipe, available in over 25 different flavors. Order a cup or take home a bucket full of your favorite flavor. Nothing tastes better on a hot summer day! The recipe hasn't changed since the shop opened and many people believe this is the key to the Lemon Ice King's success.

Create a brand identity that's cost-effective, versatile, and consistent with the current look and feel of the shop.
Brand guidelines that adapt to the constantly growing list of flavors. Also, a look and feel that is vintage but also attracts a newer generation of customers.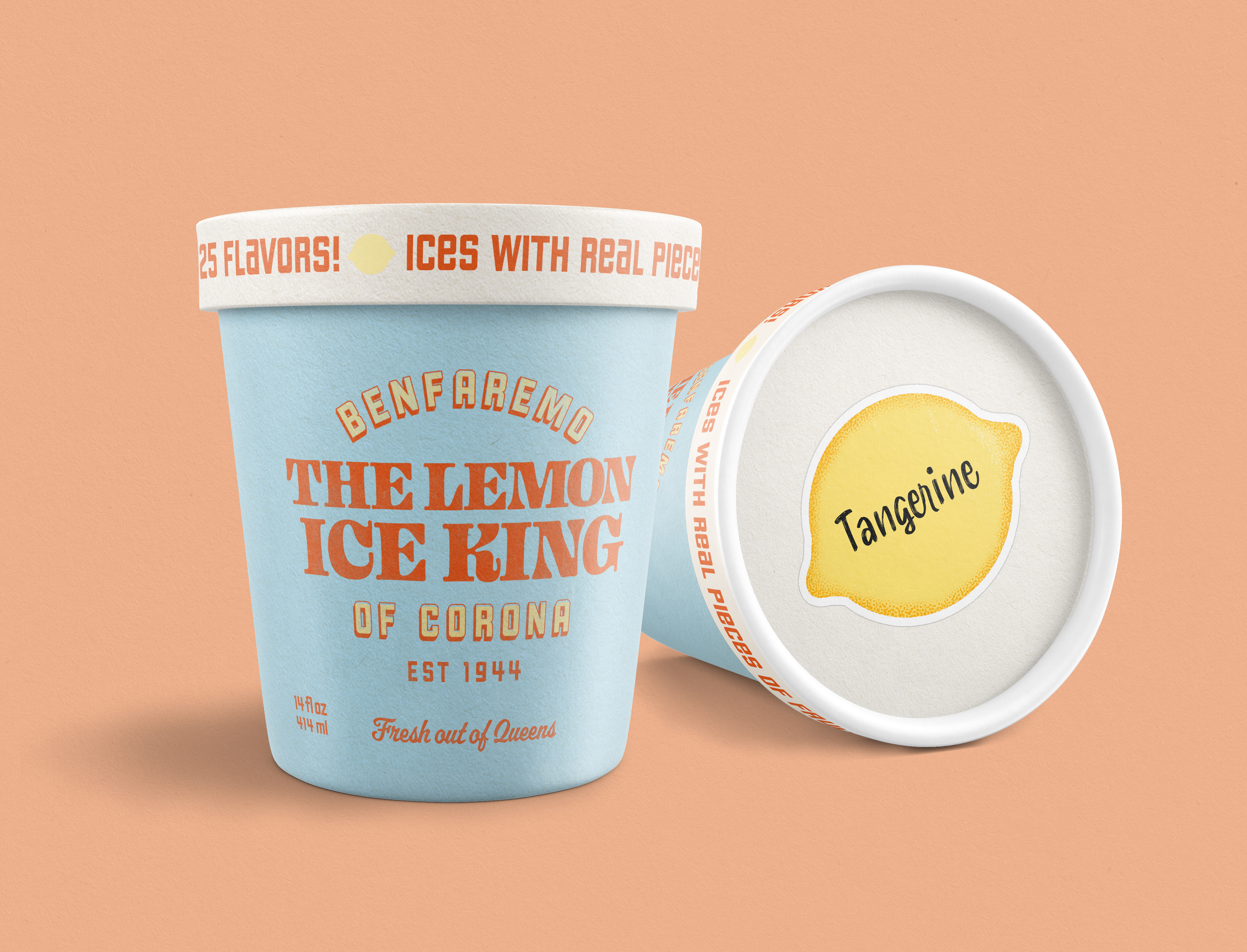 Instead of updating the packaging each time a new flavor is released, custom stickers are used to identify flavors.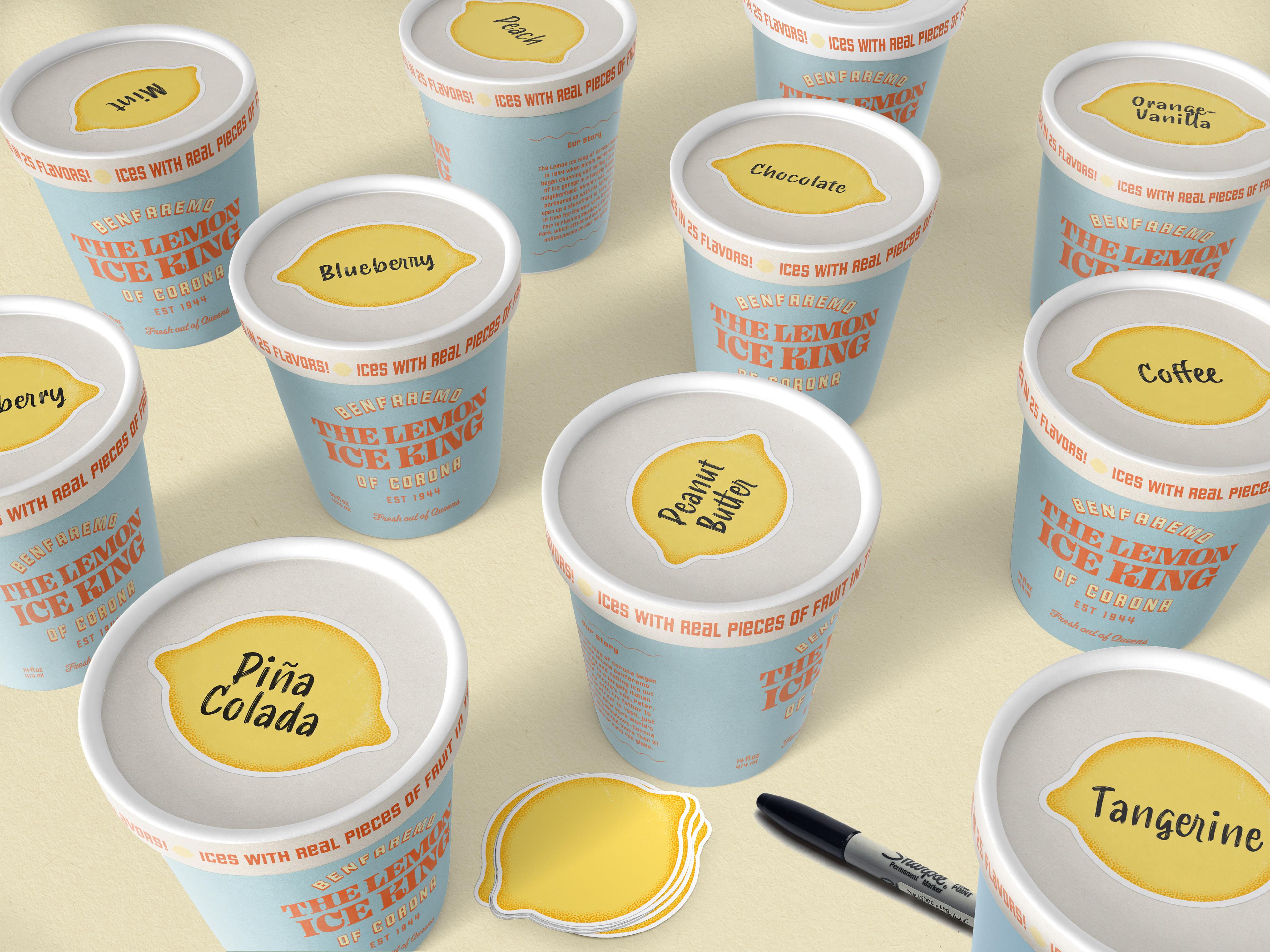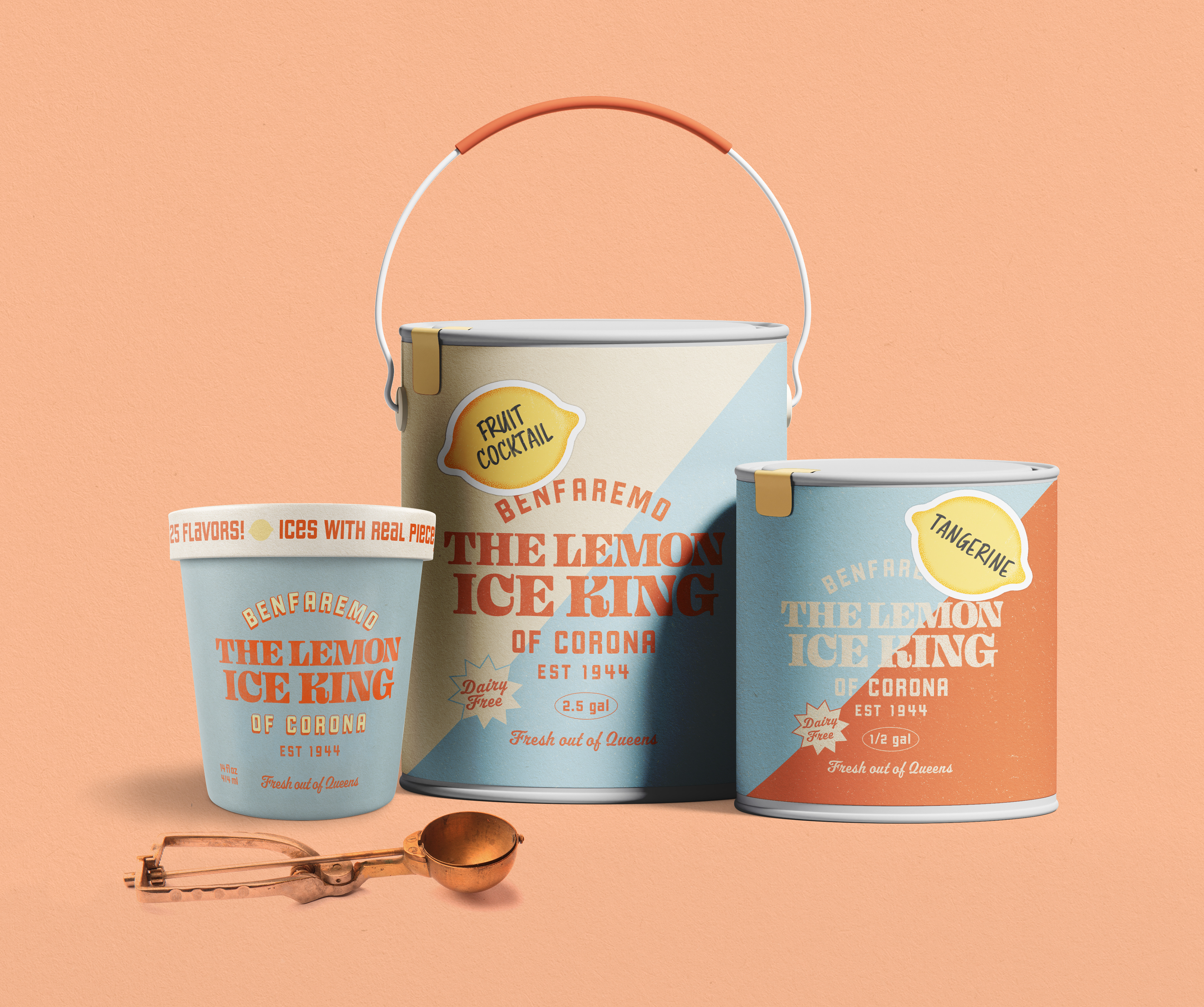 Design decisions like the use of paint buckets for their take-away tubs pay homage to a shop that opened up in a garage and is still going strong.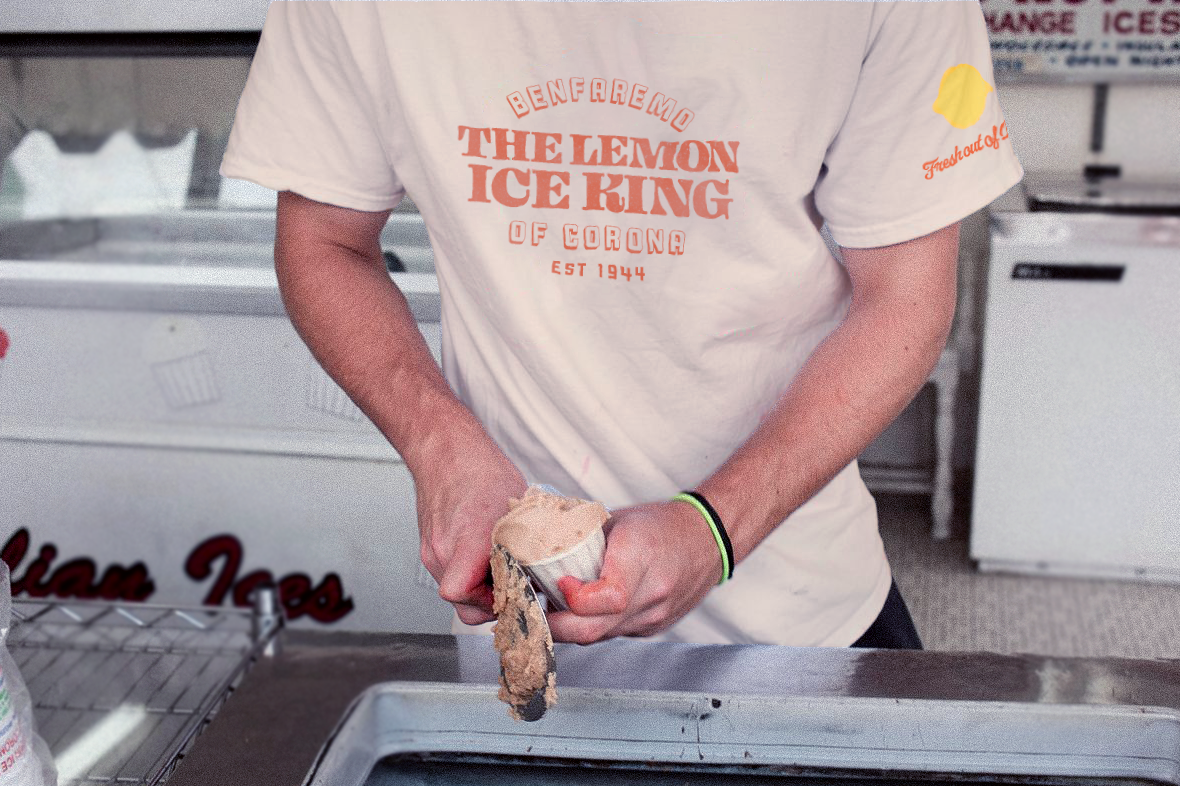 The backs of the business cards feature their famous hand-painted menu. Stick it on your fridge and memorize the list because it's 
almost impossible to make up your mind at the counter.